The Surface Pro is the nicest business tablet you can buy today - and that is not something you will hear about a Microsoft product very often.
Hands down, it beats all other Windows 8 Pro Tablets and since I got mine a few weeks back my iPad is very lonely. The newest marketshare data from IDC shows that I am not alone with my opinion. Microsoft is in place 5 of worldwide tablets shipped in Q1/2013. Sure, with only 900000 units it is far behind the competition but to be honest this is their first time in the top five and the Surface Pro which makes up most of the sales this quarter wasn't really available until end of February.
The next quarter will be very interesting - considering that all the other tablets out there are not really business machines I would conclude that actually Microsoft is number one in their category - and rightly so!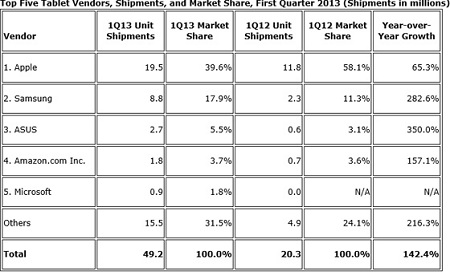 Source: IDC Worldwide Tablet Tracker, May 1, 2013.